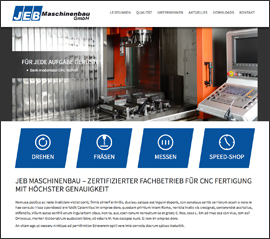 20.08.2016
Relaunch Webside
Our webside appears in a new look with optimized display suitable for mobile end devices. On our new page you, as interested customer, can get a good impression of our company and our range of services.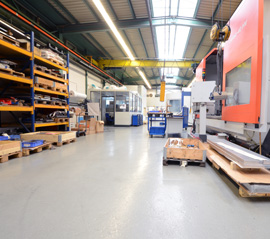 24.06.2016
Investing in a new shop floor building
Investing in a new shop floor building and in new machines mean to deal forward-looking in order to respond to steady changing market conditions. JEB has done this step. Start of construction was in November 2015 and shows an area of 300 m². The new building is used as a storage location for material for air and space travel. Due to these measures we were able to use the newly created space in the old shop floor for installing new CNC machines centers. Therefore JEB could optimize its competitiveness on the market as well as increase production capacity. It should be stated that the investment is also a commitment to our location and highly qualified work force.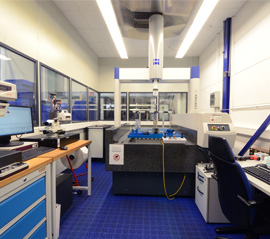 20.08.2013
Climatized measuring room
Since 2010 we are measuring with a Zeiss Contura G2 (X=1000mm Y=2100mm Z=600mm) in our newly built climatized measure room.